Aldemar Hotels - Paradise Village & Paradise Royal Mare luxury hotels in Rhodes
Industry: Tourism - Luxury hotel Licensing
Location: Greece
Duration: 6 months (2009 - 2010)
Paradise Village has been operating since the 90s in the general area of "Kabourakia" in Rhodes. It provides 5-star accommodations and can house 373 guests. The hotel itself is comprised of a central building that houses all recreational facilities, as well as 12 distinct building with guest rooms.
¨In the hotel grounds one can also find 8 swimming pools for adults, a children's pool, parking places for all guests, an open bar in the pool area as well as a beach bar. ¨Paradise Royal Mare is a classical – style 5***** star hotel neighboring "Paradise Village" (both hotels belong to Aldemar Hotels). It has a maximum capacity of 1176 guests. ¨The hotel is comprised of a 7 – story central building, as well as 4 buildings that are used mostly to house the guests. On the hotel grounds one can also find:
Dining areas,
Shopping stalls
Four swimming pools of various sizes.
¨Surrounding the buildings – facilities one finds:
gardens of all sizes,
A beach bar
swimming pools,
pathways,
pergolas,
a playground for children,
a water slide (70m long)
an amphitheater for events and
2 tennis courts.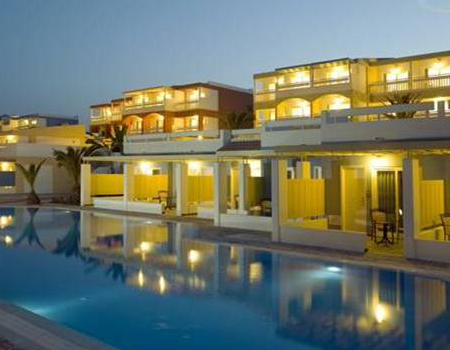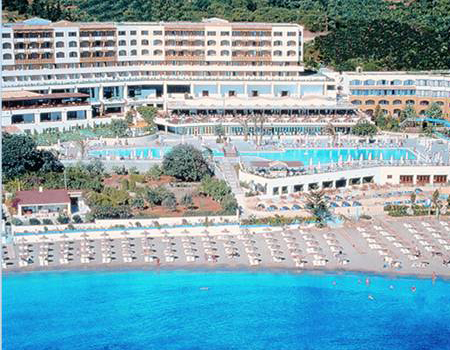 .